30 April ના રોજ લેવાવાની તલાટીની પરીક્ષા હવે પછી 07 May ના રોજ યોજવામાં આવશે.
ગુજરાત ગૌણ સેવા પસંદગી મંડળ દ્વારા લેવામાં આવનારી તલાટીની પરીક્ષા GPSSB દ્વારા થોડા સમય બાદ લેવાની ઘોષણા કરવામાં આવી છે. મળેલા સમાચાર અનુસાર આ પરીક્ષા 30 april na રોજ યોજવાની હતી જે હવે પછી 07 May ના રોજ લેવામાં આવશે.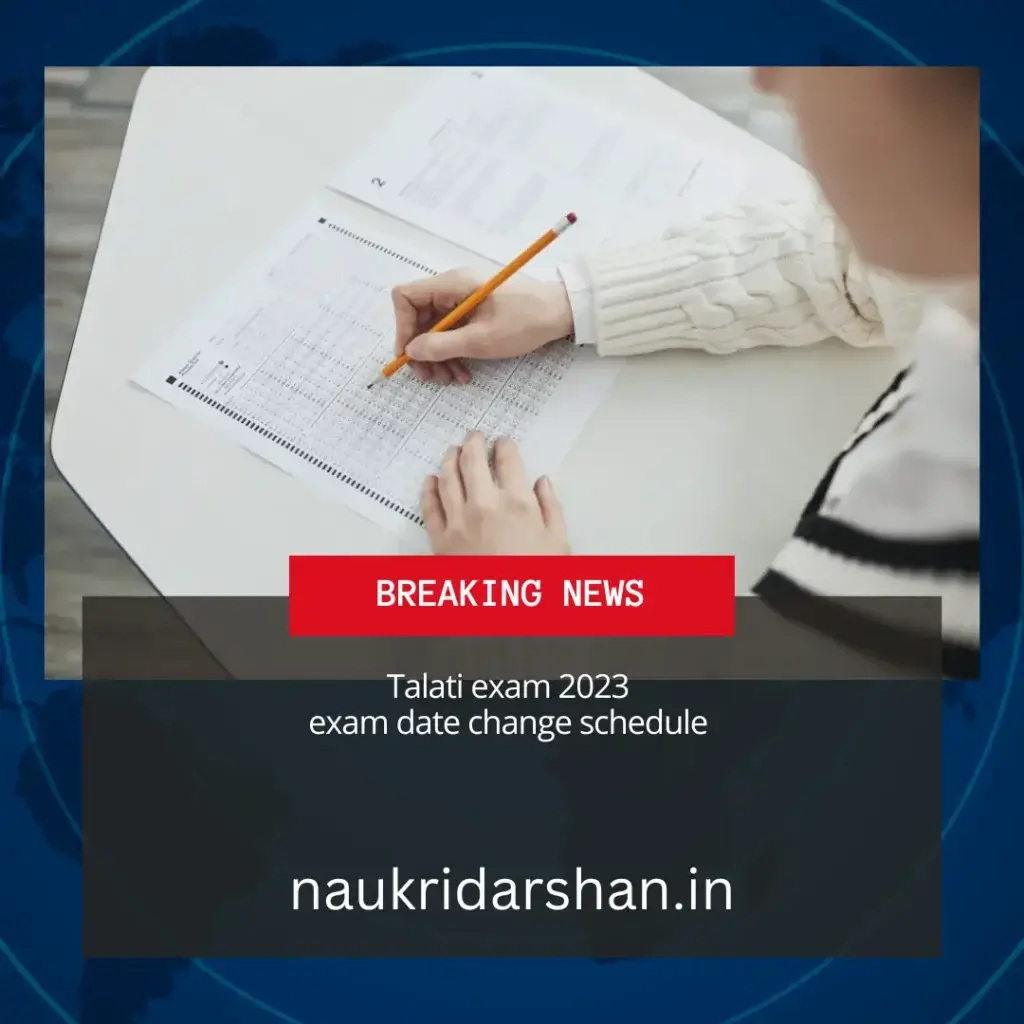 | | |
| --- | --- |
| Exam name | talati exam 2023 |
| Exam date | 30th April |
| new talati exam date | 07th May |
| Exam conducted by | GPSSB |
| Talati exam class | Class 3 |
The talati exam 2023 is postponed from 30 April 2023 to 07 May 2023. The official news is published by Mr. Rishikesh Patel. He says that the upcomming talati exam is rescheduled for a week.
Talati exam confirmation
The candidates who applied for the talati exam will mist be submit the conformation regarding they will attend the talati exam on date. As the less than 50% students attend the Junior clerk exam, GPSSB says that the conformation is must required. The students who didn't confirm talati exam 2023 their exam will not eligible to enter in the exam at exam center for talati exam.
| | |
| --- | --- |
| Exam name | Talati exam |
| Conformation | muat required for examination entry |
| conformation link | click here |